Transportation Geography of the United States 2022 - front
Figure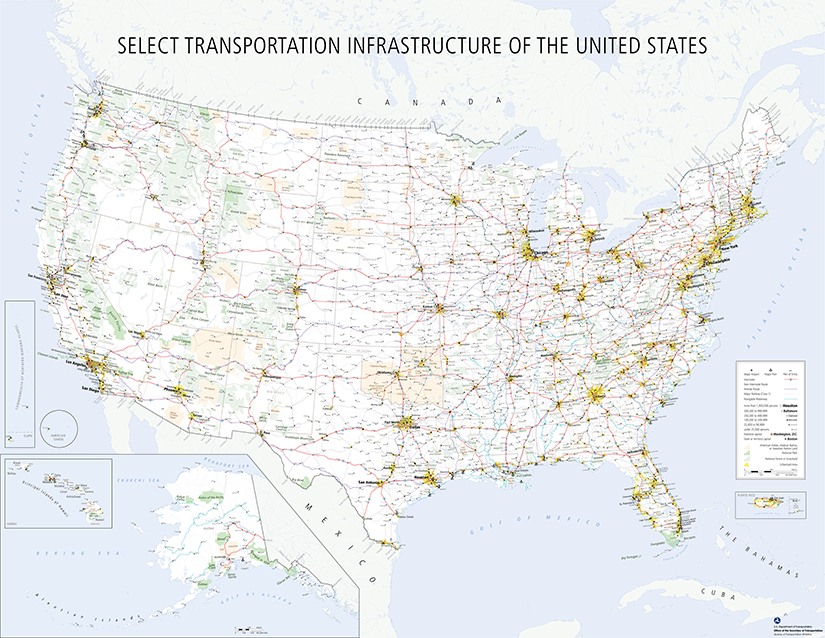 Description:
The front side of our 2-sided print map, Transportation Geography of the U.S. 2022, showing:
Major airports;
Major marine ports;
Navigable waterways;
Person border crossings;
Interstate highways;
US, State, and County highways; and
Rail lines.
View the full-size image (29MB).
Source:
Major airports include only airports with 1 million enplanements or more in 2020. Major ports include only ports with a total tonnage of 10 million or more in 2019. Border crossings are shown for all passenger ports of entry with a road border crossing. Density of detail requires minor displacement of some symbols. This map should not be used for navigational purposes.
U.S. Department of Transportation, Bureau of Transportation Statistics, National Transportation Atlas Database, 2021. United States Geological Survey Domestic Names and Geographic Information System (GNIS), 2021. Natural Earth, 2021.