Large and Medium Airports by Enplanements and Overall Delay: 2015
Figure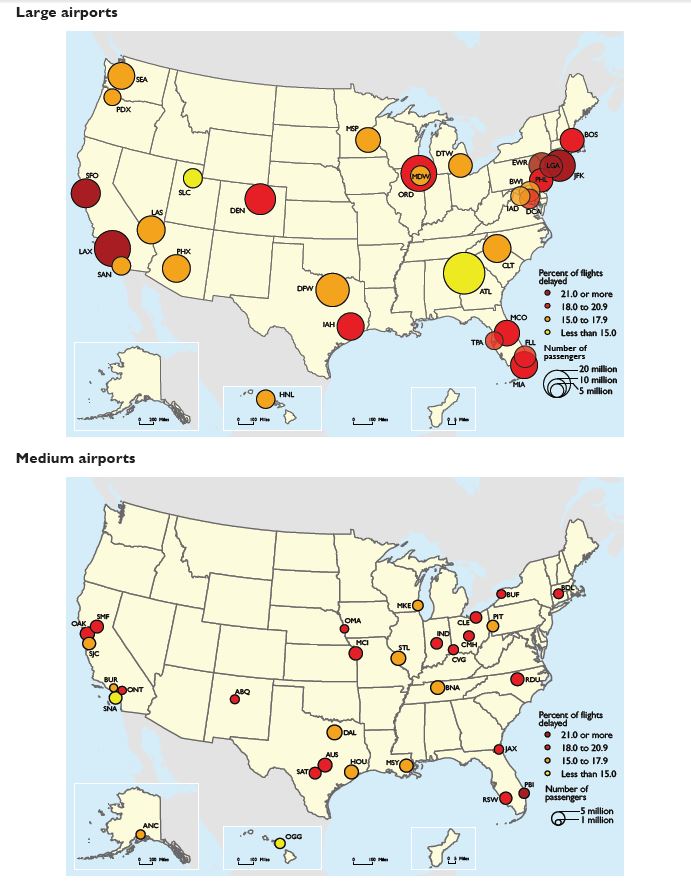 Notes:
Airports are categorized based on their share of total enplaned passengers: Large–1% or more; Medium–0.25%-0.99%.
Description: 
Among large airports, LaGuardia Airport had the highest percentage of flights delayed in 2015. Palm Beach International Airport had the most delayed flights for medium-sized airports, with 22.2 percent of flights delayed.
Source:
U.S. Department of Transportation, Bureau of Transportation Statistics, Air Carrier Airport Activity Statistics and Ontime Performance Data, available at www.transtats.bts.gov as of March 2016.