Making Transportation Count for 30 Years
Tuesday, November 1, 2022
In 1990, the Department of Transportation's (DOT) "Statement of National Transportation Policy" committed DOT to…
"…develop more effective and permanent institutional mechanisms within the Department to ensure that transportation-related data collected by different agencies can be effectively linked, to collect data on multimodal passenger and freight transportation flows, and to integrate and disseminate transportation-related data collected by DOT and other public agencies."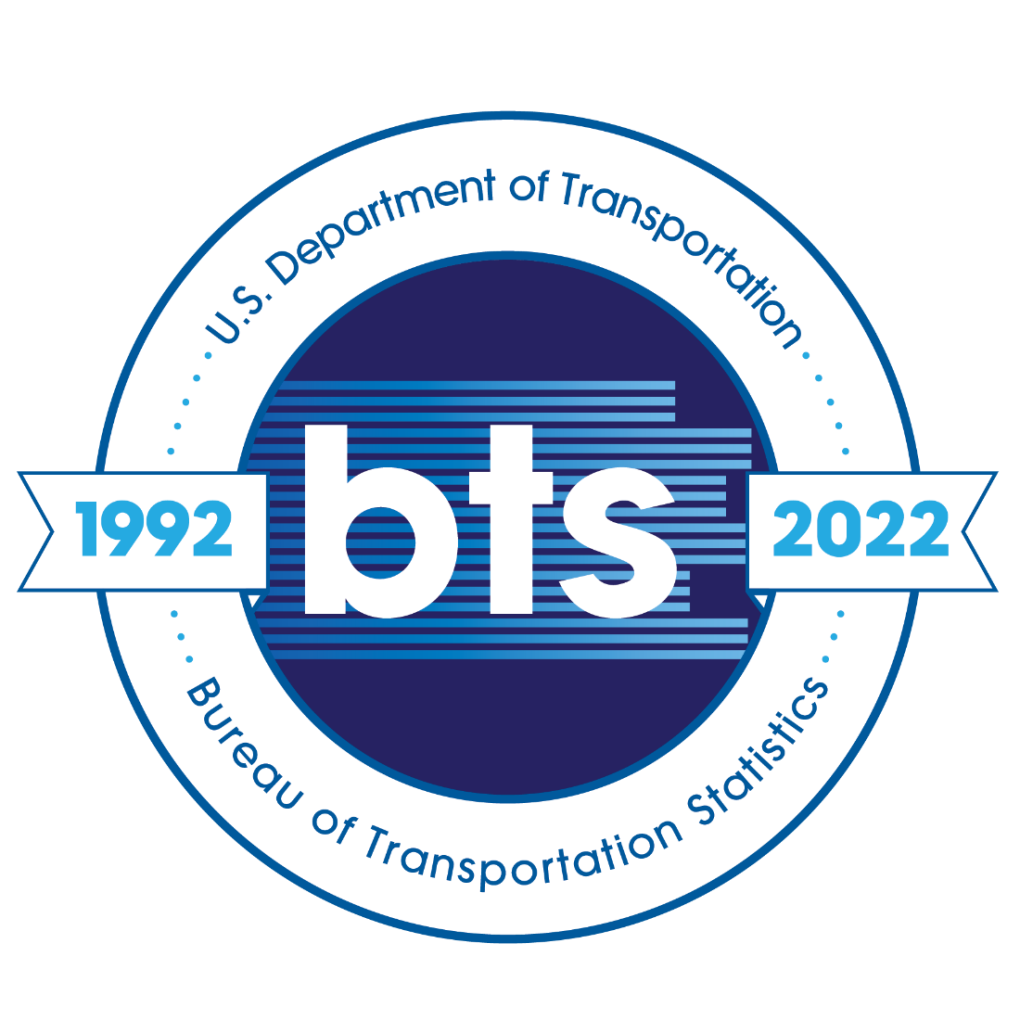 In the following year, the Intermodal Surface Transportation Efficiency Act of 1991 (ISTEA) created that institutional mechanism as the Bureau of Transportation Statistics (BTS). And in October 1992, BTS began operations with a focus on multimodal freight data. BTS released its first product, the Transportation Data Sampler CD-ROM, just 3 months later.
A lot has changed since then. In 1992, for example, 454 million passengers boarded aircraft in the United States. In 2019, the most recent pre-COVID year of available data, the BTS Office of Airline Information reported 857 million enplaned passengers. That's an increase of 89%.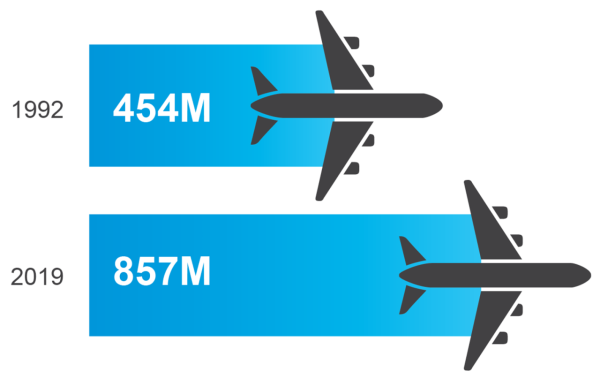 Many other aspects of transportation have changed since the 1990s as tracked in National Transportation Statistics and the statistics we publish at the state, county, and Congressional District levels.
BTS has also changed. Placing data on a music disc in the Transportation Data Sampler CD-ROM was a radical idea in 1993, and BTS continues to explore new ways to democratize transportation statistics with instantly accessible, online, interactive data visualizations on multiple platforms from www.bts.gov to transtats.bts.gov to data.bts.gov to explore.bts.gov.
The evolution of BTS programs and transportation data issues are recorded each year in the Bureau's annual Transportation Statistical Analysis Report (TSAR). The forthcoming TSAR will highlight the listening sessions BTS held with transportation experts and stakeholders to learn what new data and analytical tools they need to make effective data-driven transportation decisions in the future.
One thing that hasn't changed in the past 30 years? Our commitment to tracking accurate, current, and usable statistics with data tools that keep pace with the changing transportation landscape.