Enplanements at the Top 50 U.S. Airports: 2014
Figure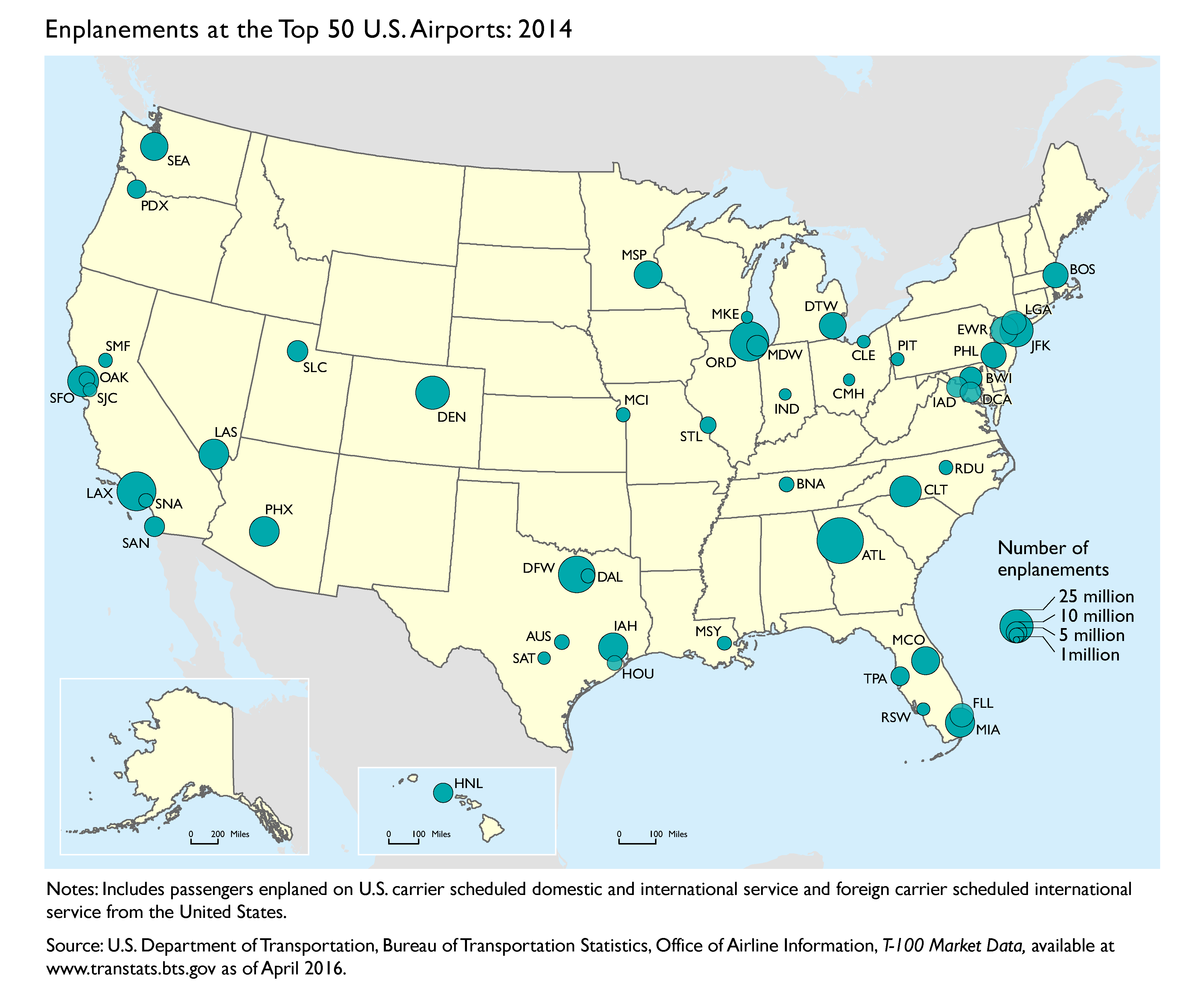 Notes:
Includes passengers enplaned on U.S. carrier scheduled domestic and international service and foreign carrier scheduled international
service from the United States.
Description:
This map is included in the Transportation Statistics Annual Report 2015 publication. 
Source:
U.S. Department of Transportation, Bureau of Transportation Statistics, Office of Airline Information, T-100 Market Data, available at
www.transtats.bts.gov as of April 2016.