Bridges in Poor Condition in Rural Areas: 2018
Figure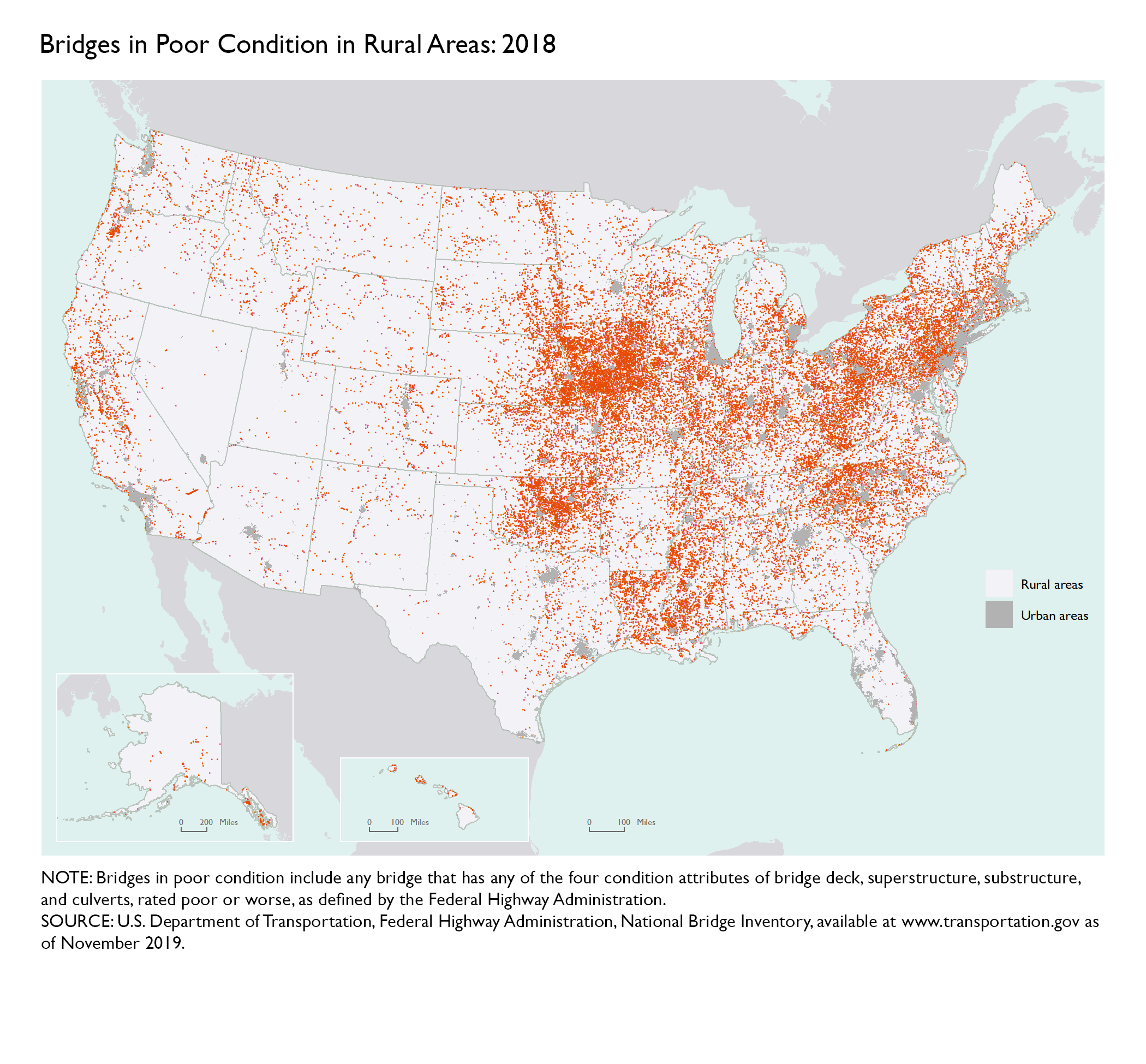 Notes:
Bridges in poor condition include any bridge that has any of the four condition attributes of bridge deck, superstructure, substructure, and culverts, rated poor or worse, as defined by the Federal Highway Administration.
Description:
This map is included in the Transportation Statistics Annual Report 2020 publication. 
Source:
U.S. Department of Transportation, Federal Highway Administration, National Bridge Inventory, available at www.transportation.gov as of November 2019.