Impact of Hurricane Florence on Transportation Infrastructure: 2018
Figure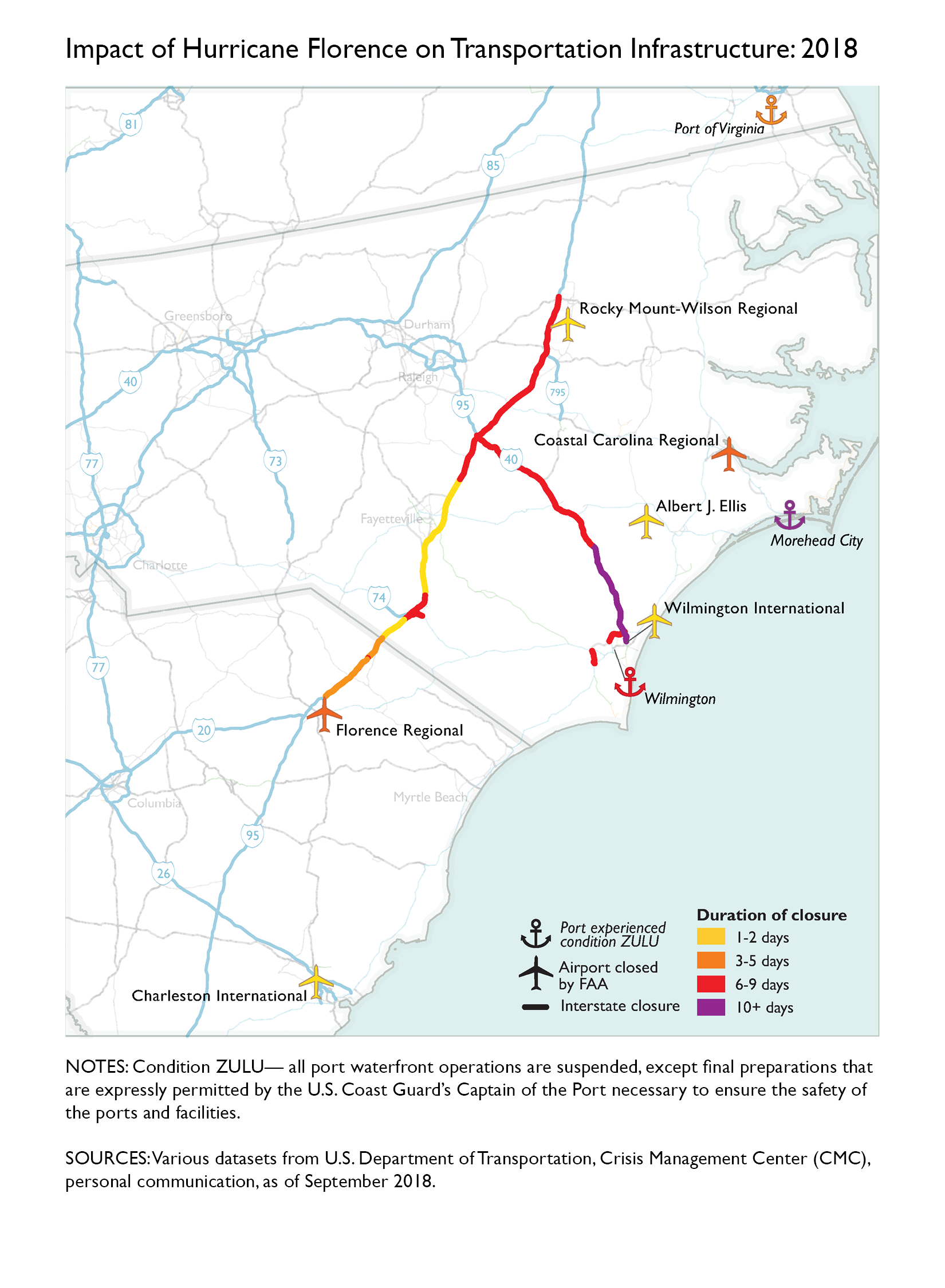 Notes:
Condition ZULU— all port waterfront operations are suspended, except final preparations that are expressly permitted by the U.S. Coast Guard's Captain of the Port necessary to ensure the safety of the ports and facilities.
 
Description:
This map is included in the Transportation Statistics Annual Report 2018 publication.
Source:
Various datasets from U.S. Department of Transportation, Crisis Management Center (CMC), personal communication, as of September 2018.