Impact of Select Hurricanes on U.S. Ports: 2017, 2018
Figure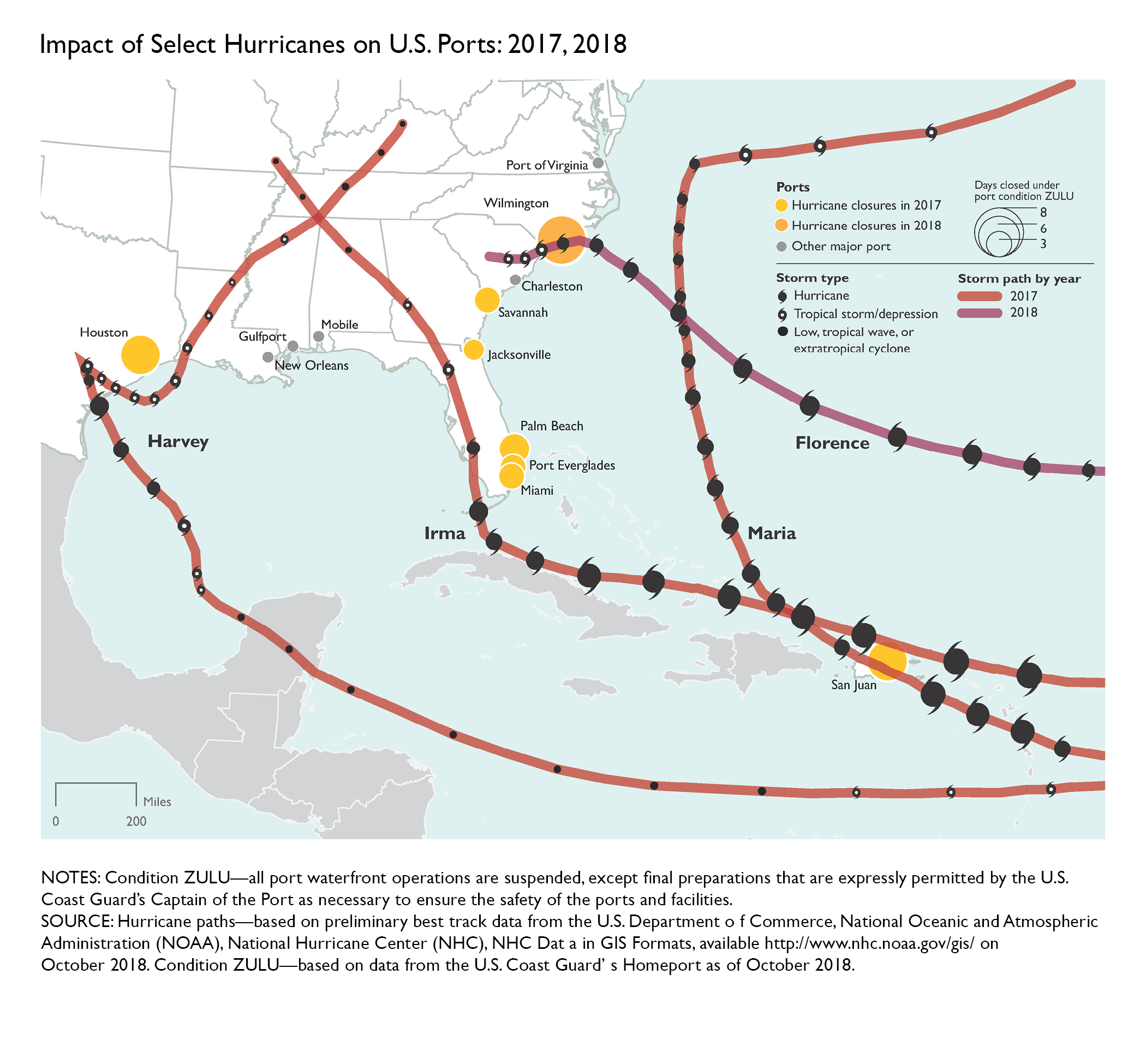 Notes:
Condition ZULU—all port waterfront operations are suspended, except final preparations that are expressly permitted by the U.S. Coast Guard's Captain of the Port as necessary to ensure the safety of the ports and facilities.
 
Description:
This map is included in the Transportation Statistics Annual Report 2018 publication.
Source:
Hurricane paths—based on preliminary best track data from the U.S. Department o f Commerce, National Oceanic and Atmospheric Administration (NOAA), National Hurricane Center (NHC), NHC Dat a in GIS Formats, available http://www.nhc.noaa.gov/gis/ on October 2018. Condition ZULU—based on data from the U.S. Coast Guard' s Homeport as of October 2018.