Ratio of Outbound to Inbound Domestic Shipments by Value: 2016
Figure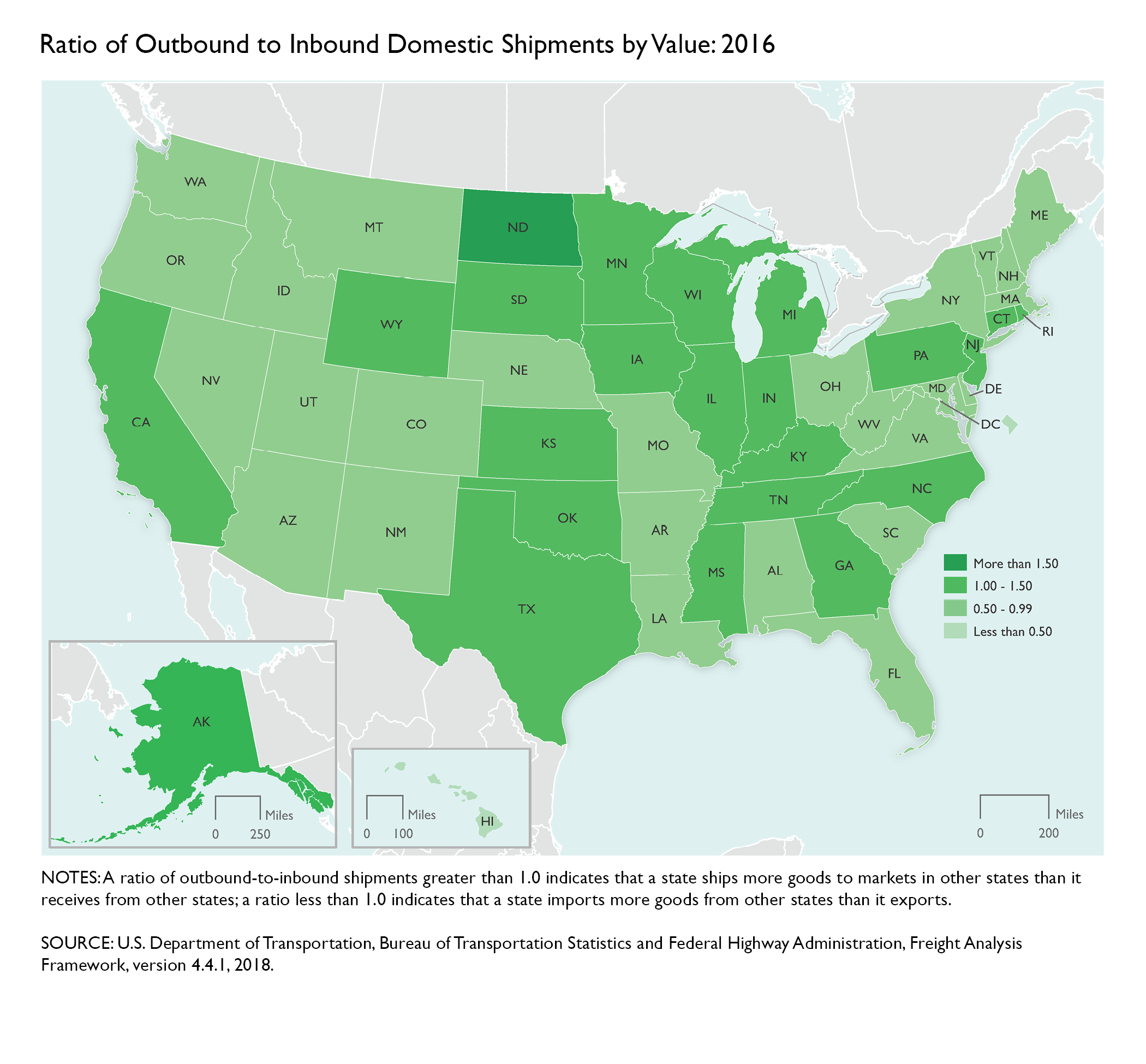 Notes:
A ratio of outbound-to-inbound shipments greater than 1.0 indicates that a state ships more goods to markets in other states than it receives from other states; a ratio less than 1.0 indicates that a state imports more goods from other states than it exports.
Description:
This map is included in the Transportation Statistics Annual Report 2018 publication.
Source:
U.S. Department of Transportation, Bureau of Transportation Statistics and Federal Highway Administration, Freight Analysis Framework, version 4.4.1, 2018.