State Laws on Distracted Driving—Handheld Ban: 2018
Figure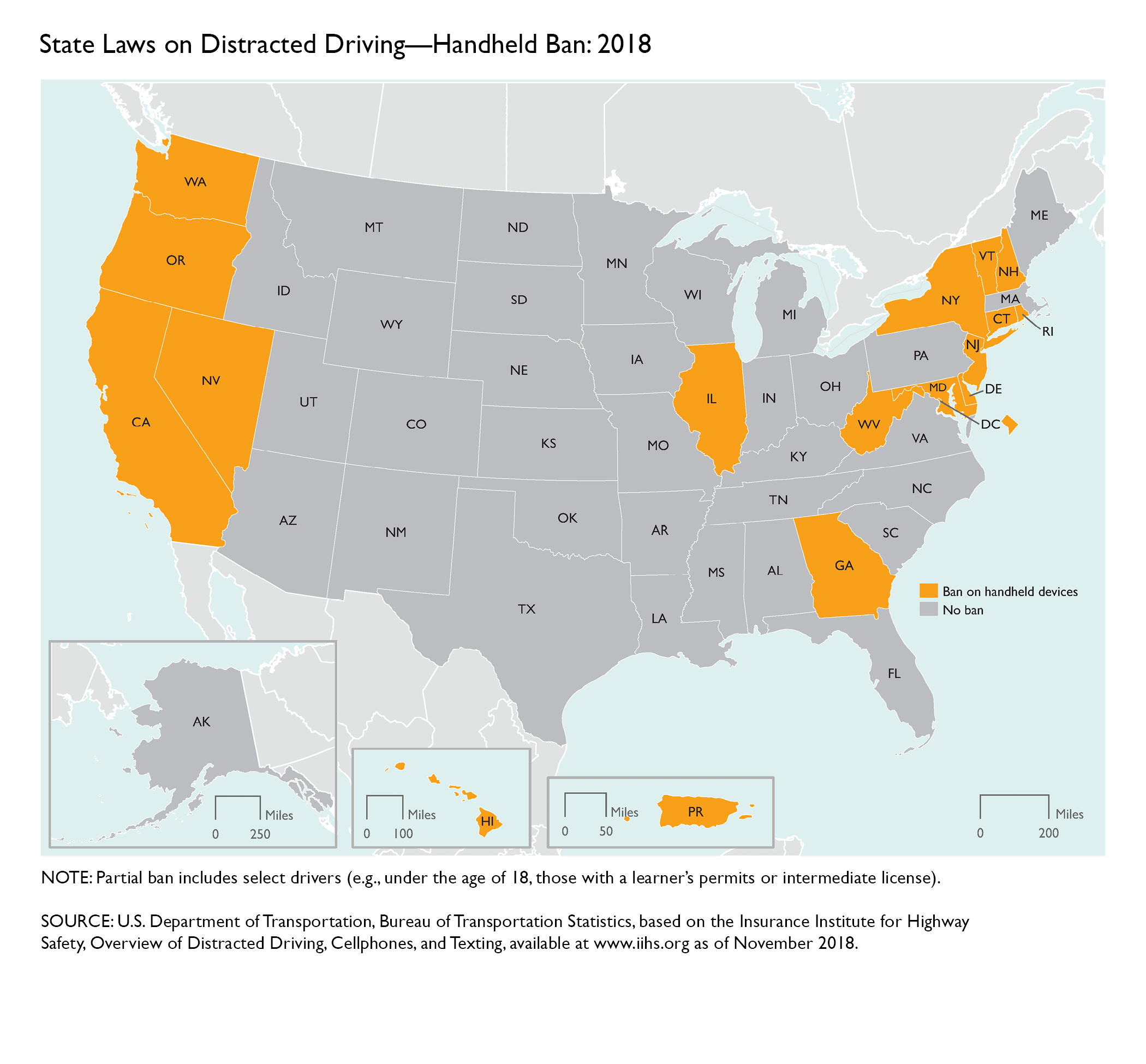 Notes:
Partial ban includes select drivers (e.g., under the age of 18, those with a learner's permits or intermediate license).
 
Description:
This map is included in the Transportation Statistics Annual Report 2018 publication.
Source:
U.S. Department of Transportation, Bureau of Transportation Statistics, based on the Insurance Institute for Highway Safety, Overview of Distracted Driving, Cellphones, and Texting, available at www.iihs.org as of November 2018.