Top 25 Water Ports by Tonnage: 2018
Figure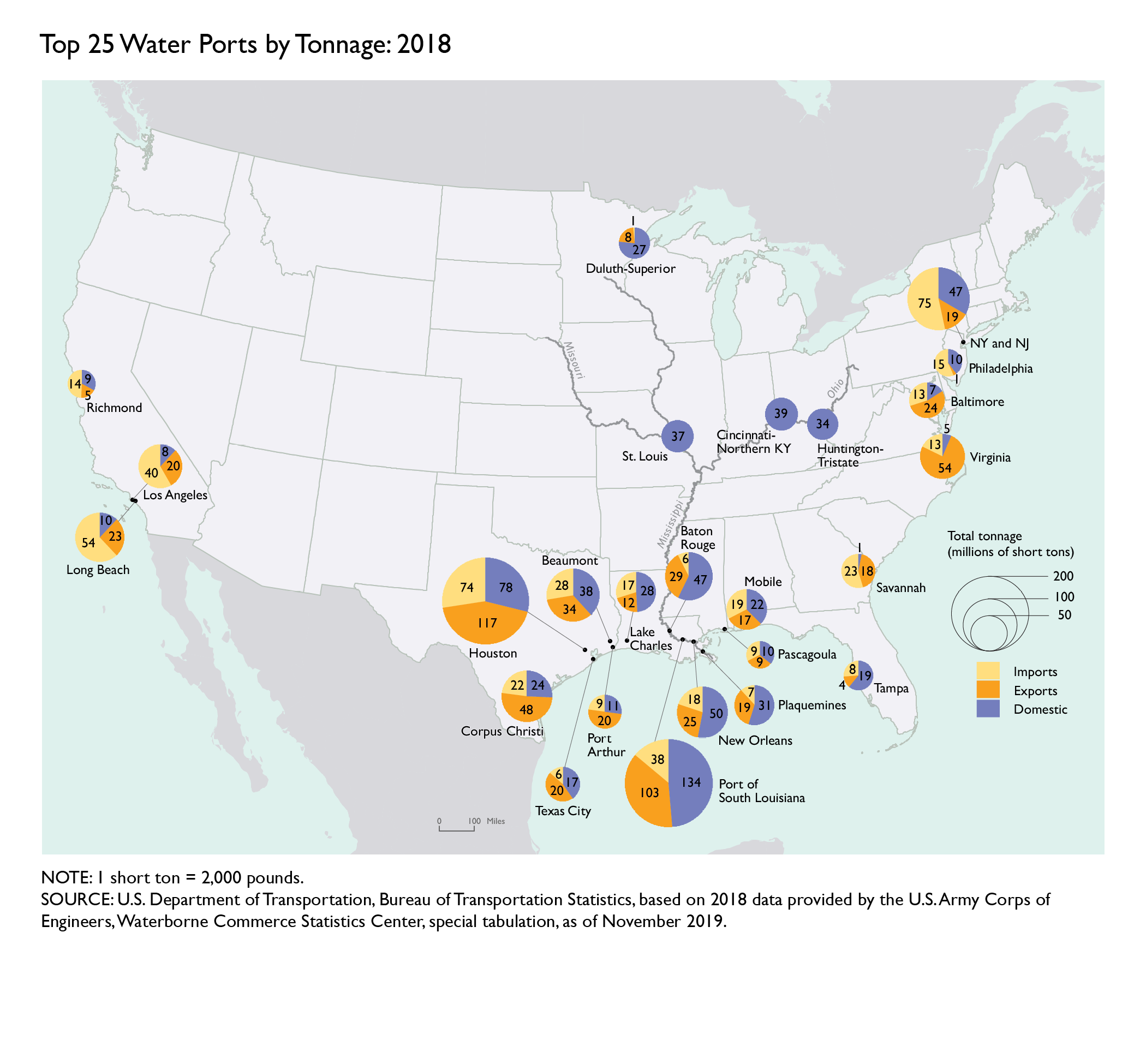 Notes:
1 short ton = 2,000 pounds.
Description:
This map is included in the Transportation Statistics Annual Report 2020 publication. 
Source:
U.S. Department of Transportation, Bureau of Transportation Statistics, based on 2018 data provided by the U.S. Army Corps of Engineers, Waterborne Commerce Statistics Center, special tabulation, as of November 2019.