Large Airports by Enplanements and Overall Delay: 2015
Figure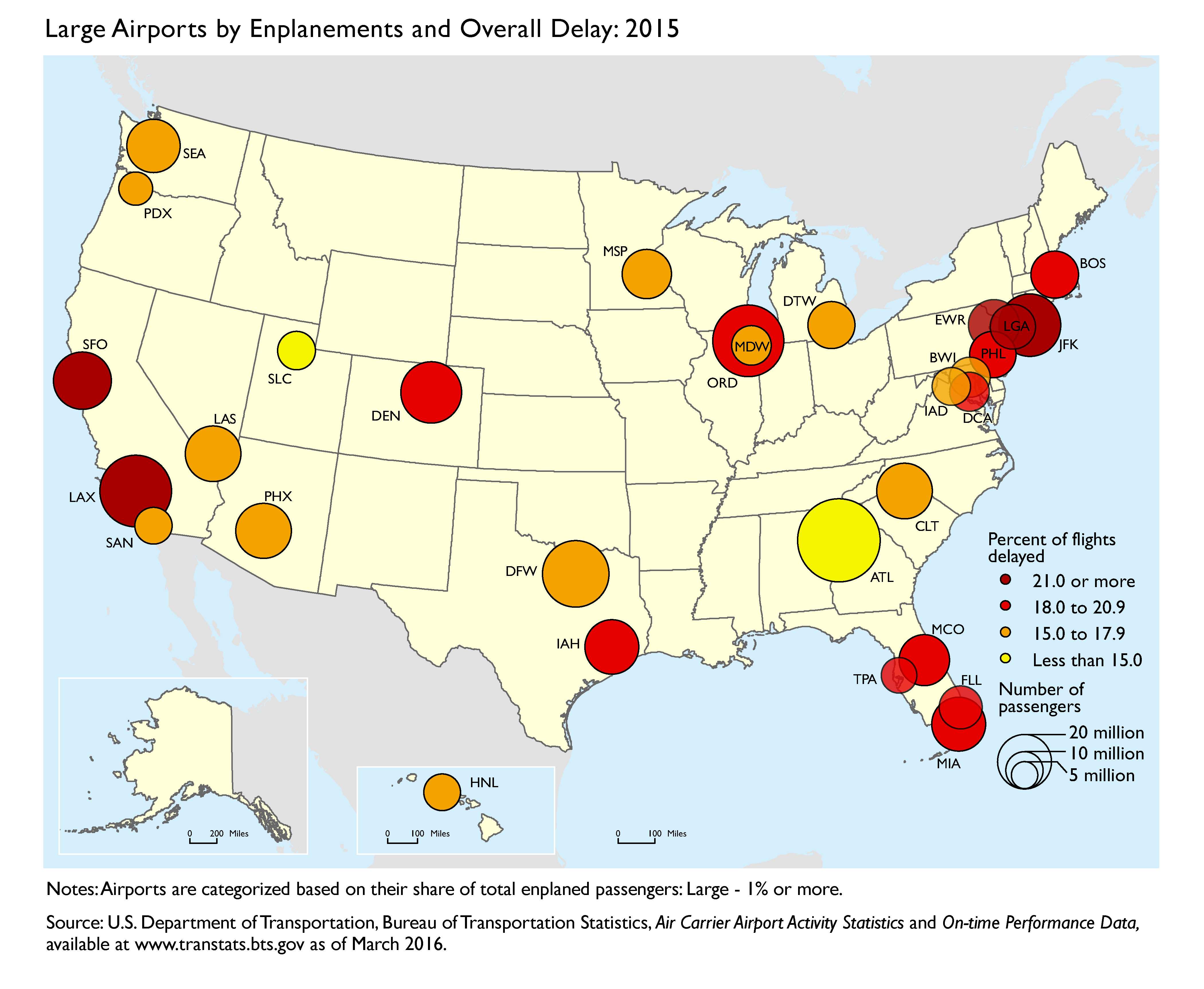 Notes:
Airports are categorized based on their share of total enplaned passengers: Large - 1% or more.
Description:
This map is included in the Passenger Travel Facts and Figures 2016 publication. 
Source:
U.S. Department of Transportation, Bureau of Transportation Statistics, Air Carrier Airport Activity Statistics and On-time Performance Data,
available at www.transtats.bts.gov as of March 2016.