Increase in Regional Air Travel during Thanksgiving
Tuesday, November 26, 2019
On average, BTS estimates1 that 2.03 million passengers per day traveled by air over the 12-day Thanksgiving holiday period from Nov. 16 through Nov. 27, 2018. The Sunday after Thanksgiving was the busiest day with 2.33 million passengers, 300,000 more than the average and the highest daily passenger count for the entire year. The top two busiest airports on that Sunday were Atlanta (ATL), with an estimate of 150,000 passengers and ORD (Chicago), with an estimate of 90,000 passengers.
Notably, regional routes experienced a greater relative increase in demand than major routes during the Thanksgiving travel period, compared to the equivalent 12-day non-holiday period from Nov. 2 through Nov. 13. Major routes are defined as those with at least 1% of total U.S. passenger boardings. Regional routes and airports have between 0.05% and 1% of the total U.S. passenger boardings.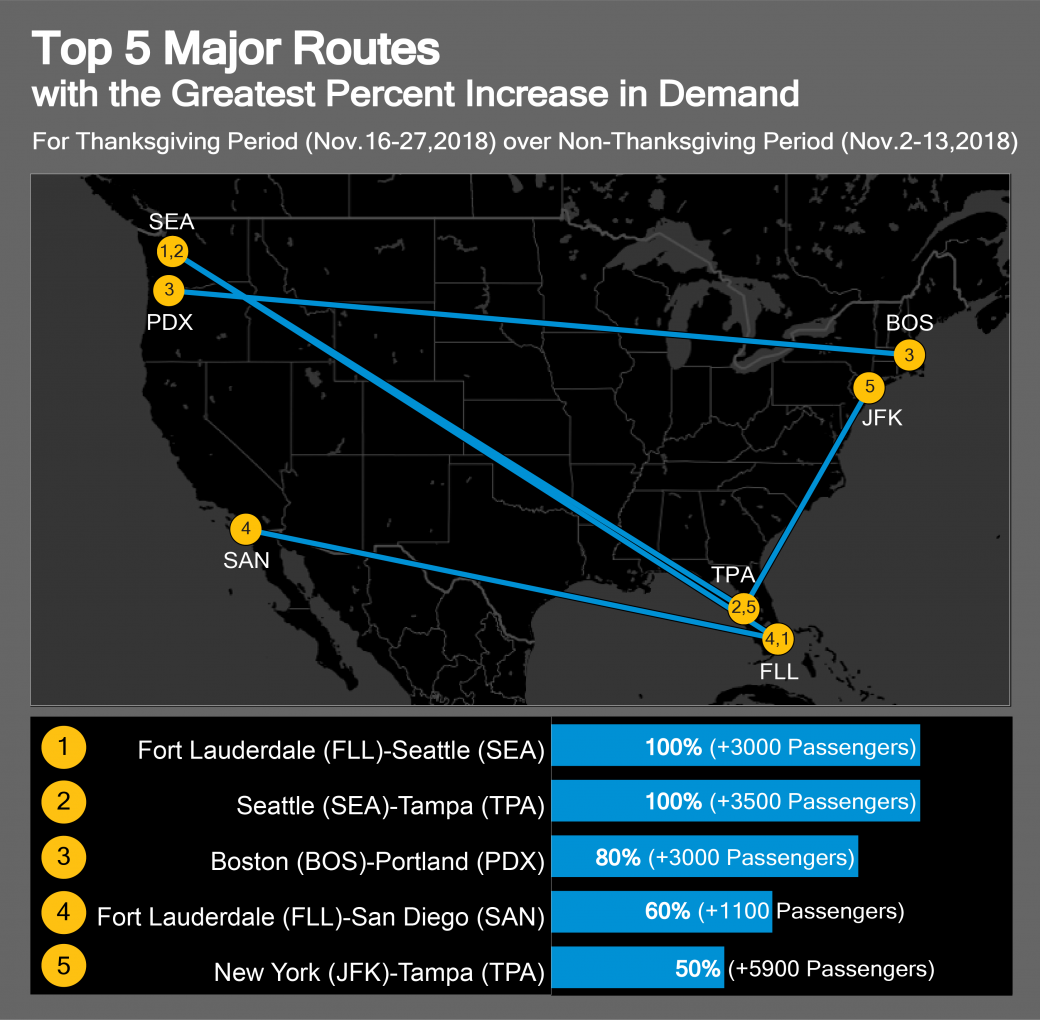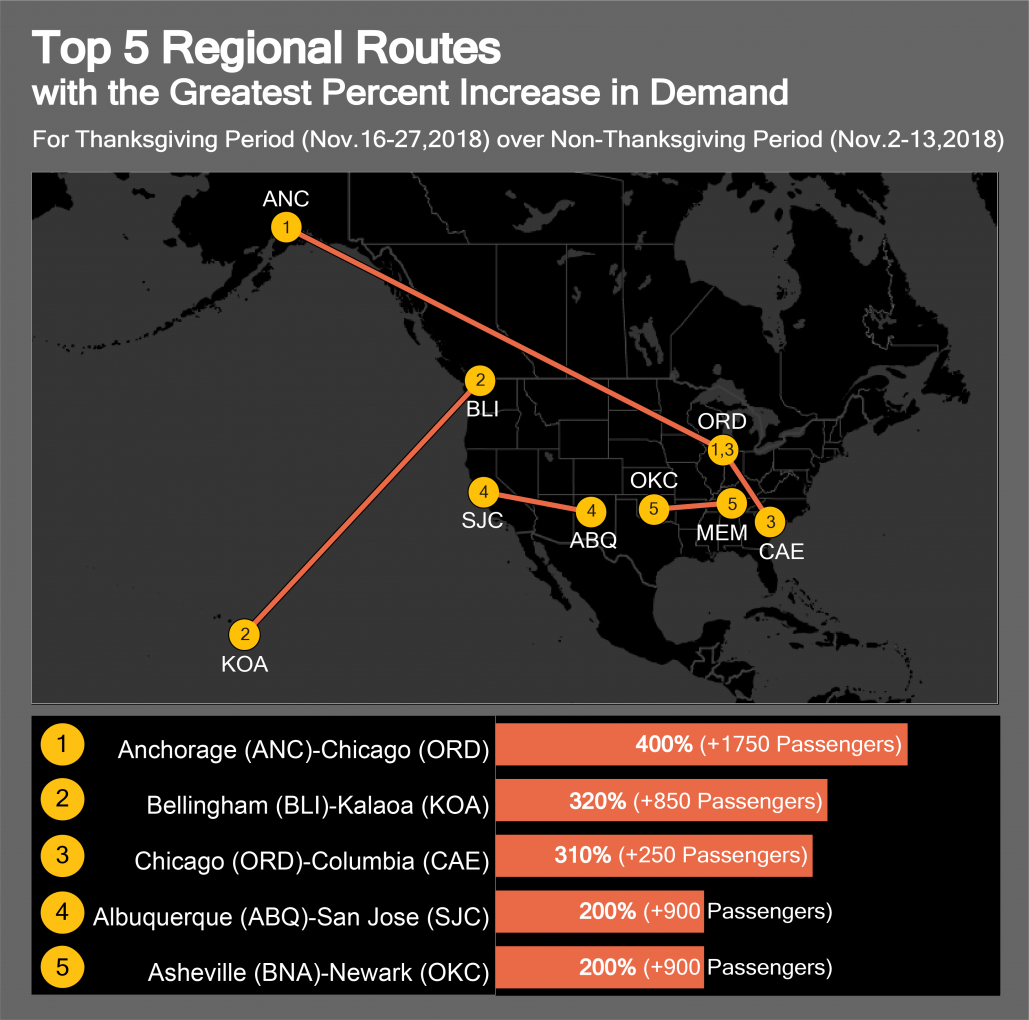 1Estimated number of passengers are based on the average load factor for the entire month of November, and data from 17 U.S. air carriers in 2018 that had at least 0.5 percent of the total domestic scheduled-service passenger revenues.