Freight Flows by Highway, Railway, and Waterway: 2016
Figure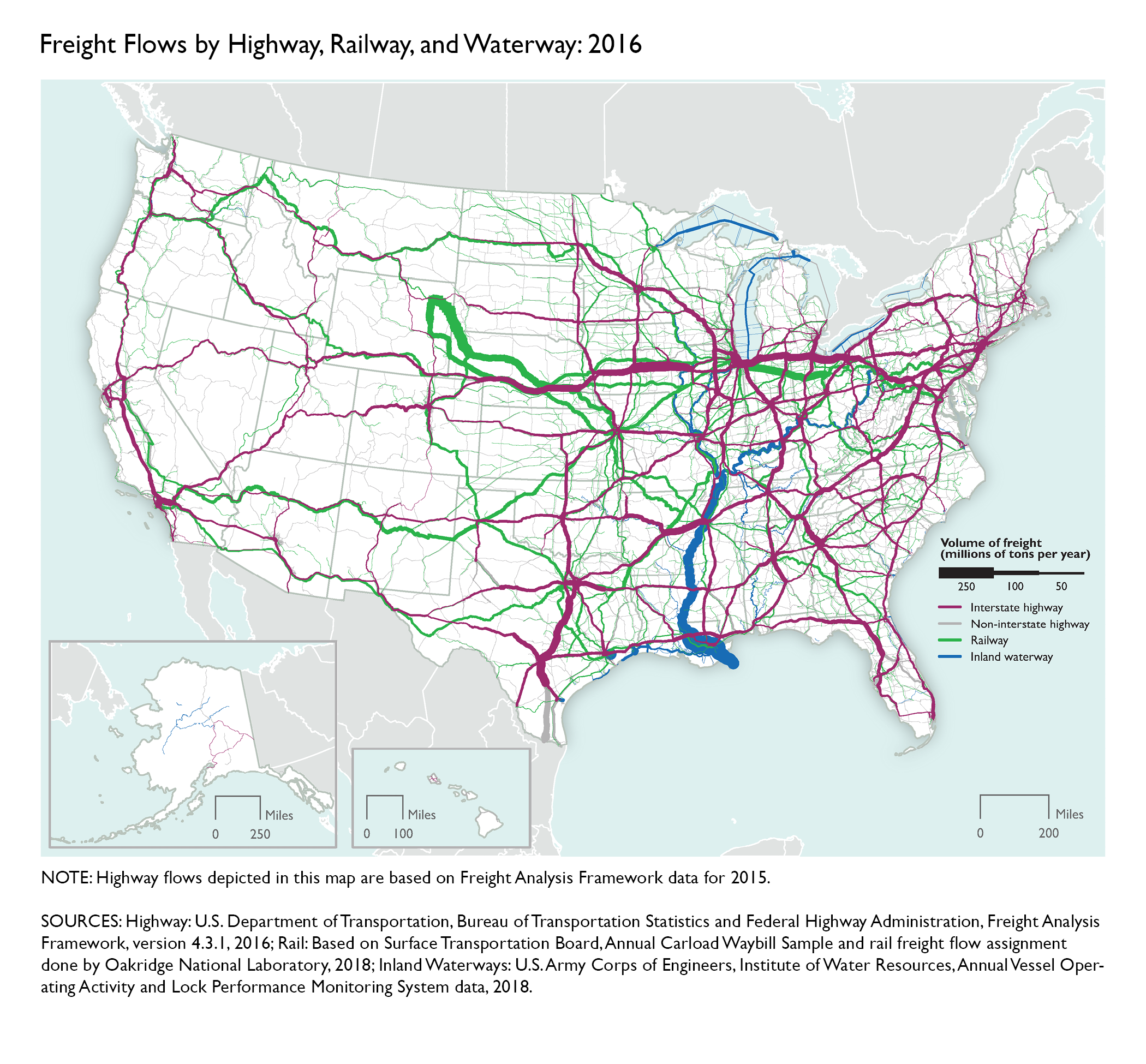 Notes:
Highway flows depicted in this map are based on Freight Analysis Framework data for 2015.
Description:
This map is included in the Transportation Statistics Annual Report 2018 publication.
Source:
Highway: U.S. Department of Transportation, Bureau of Transportation Statistics and Federal Highway Administration, Freight Analysis Framework, version 4.3.1, 2016; Rail: Based on Surface Transportation Board, Annual Carload Waybill Sample and rail freight flow assignment done by Oakridge National Laboratory, 2018; Inland Waterways: U.S. Army Corps of Engineers, Institute of Water Resources, Annual Vessel Operating Activity and Lock Performance Monitoring System data, 2018.