World Statistics Day 2020
Tuesday, October 20, 2020
October 20 is World Statistics Day, a celebration sponsored by the United Nations every five years to acknowledge that, "the production of reliable, timely statistics and indicators of countries' progress is indispensable for informed policy decisions." BTS joins in celebrating this occasion with the U.N. and statistical agencies around the world.
World Statistics Day 2020 occurs in the middle of the public health emergency caused by COVID-19. As U.N. Secretary-General Antonio Guterres noted, "the unprecedented Coronavirus pandemic has elevated the importance of data and statistics, and demonstrated how linking data to geospatial information can help us to track the dynamics of a rapidly changing global situation."
That is exactly what BTS has been doing from the beginning of this emergency.
As the need increased for more frequent updates in freight movement and people traveling during the pandemic, BTS responded by continuing to produce monthly statistical updates while also shifting resources to produce daily and weekly data in response to information needs of decision-makers. As the U.N. has observed, "Experimental Statistics, whose methodologies are subject to continuous development and are not part of the official statistics production, can nevertheless be of great value when users demand fast, innovative and reliable measures."
For example, last spring BTS began releasing "preliminary" U.S. Airlines Traffic statistics more than a month ahead of our scheduled releases of the official statistics. For many analysts, the value of expedited access to that information outweighs the cost of eventually incorporating any difference between the preliminary and final reported data.
The BTS webpages on Daily Travel, Changes In Mobility, and Daily Vehicle Travel inform visitors of how far and how frequently people are traveling in individual states and counties and how their movement patterns change over time.
The Week In Transportation page displays travel changes, but also charts the changing patterns in freight (truck, rail, and maritime) activity, transit ridership, and commercial airline flights during the pandemic.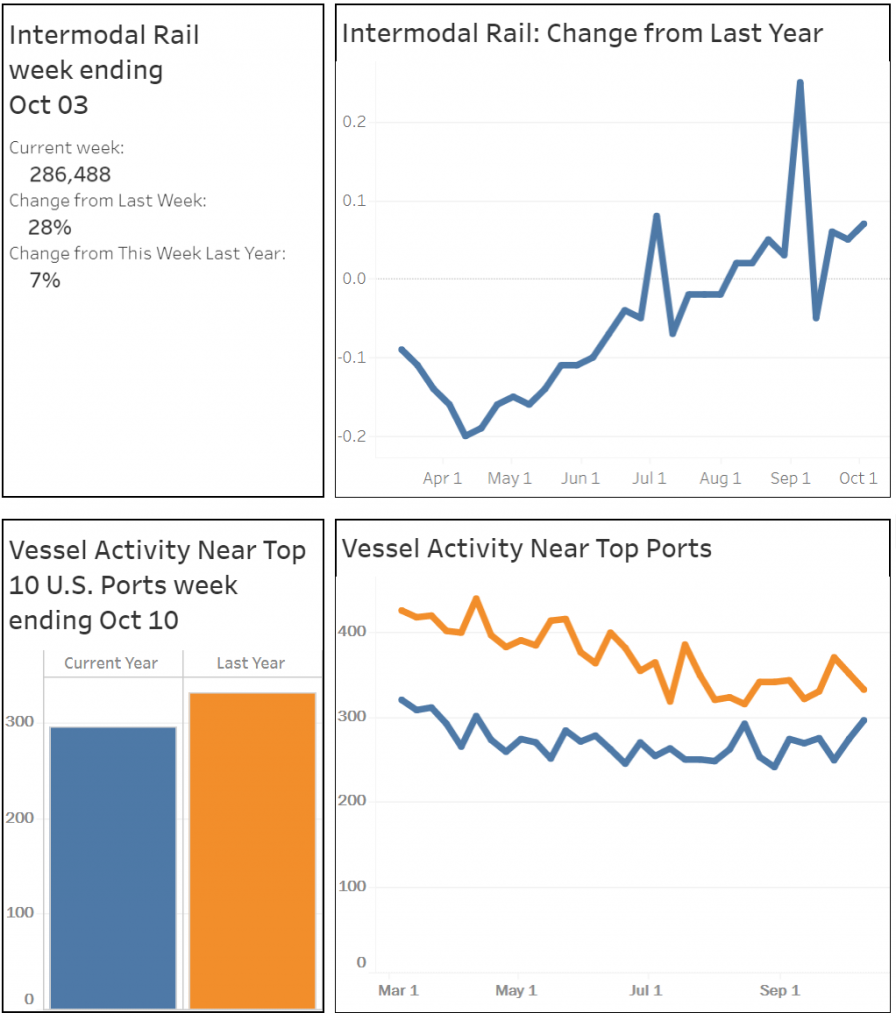 These examples are just a handful of ways that BTS —like its statistical agency counterparts across the globe— have responded to the current health crisis by producing reliable, timely, and even experimental statistics to inform decision-makers. We think that agile responsiveness is worth celebrating on World Statistics Day.