Second-Quarter 2018 Air Fare Data
Tuesday, October 16, 2018
Date: Tuesday, October 16, 2018
The second quarter 2018 average domestic itinerary air fare of $349 was the lowest second-quarter fare since the Bureau of Transportation Statistics began collecting such records in 1995 and the second lowest of any quarter. 
Adjusted for inflation, the 2Q2018 air fare was:
Down 4.5 percent from 2Q 2017 ($366)
Down 0.3 percent from 1Q 2018 ($350)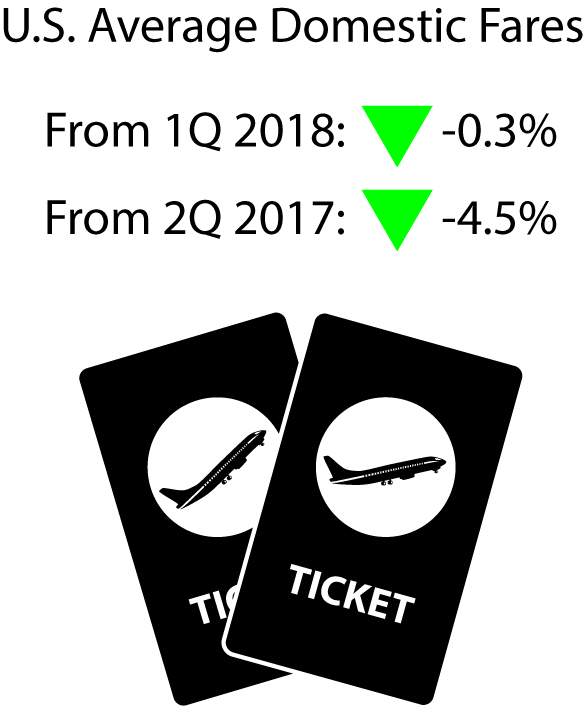 Source: Bureau of Transportation Statistics, BTS Air Fares, Origin and Destination Survey
Itinerary Fares: Round-trips, but includes one-ways if no return is purchased.
Breakout of trip types: one-way, 39 percent ($249); round-trip, 61 percent, ($424).
Fare calculations by BTS
Total ticket value: The price charged by airlines at time of ticket purchase.
Included: Additional taxes and fees levied by an outside entity at time of ticket purchase.
Not included: Fees for optional services, such as baggage fees.
Inflation-Adjusted Air Fares (Constant 2018 dollars)