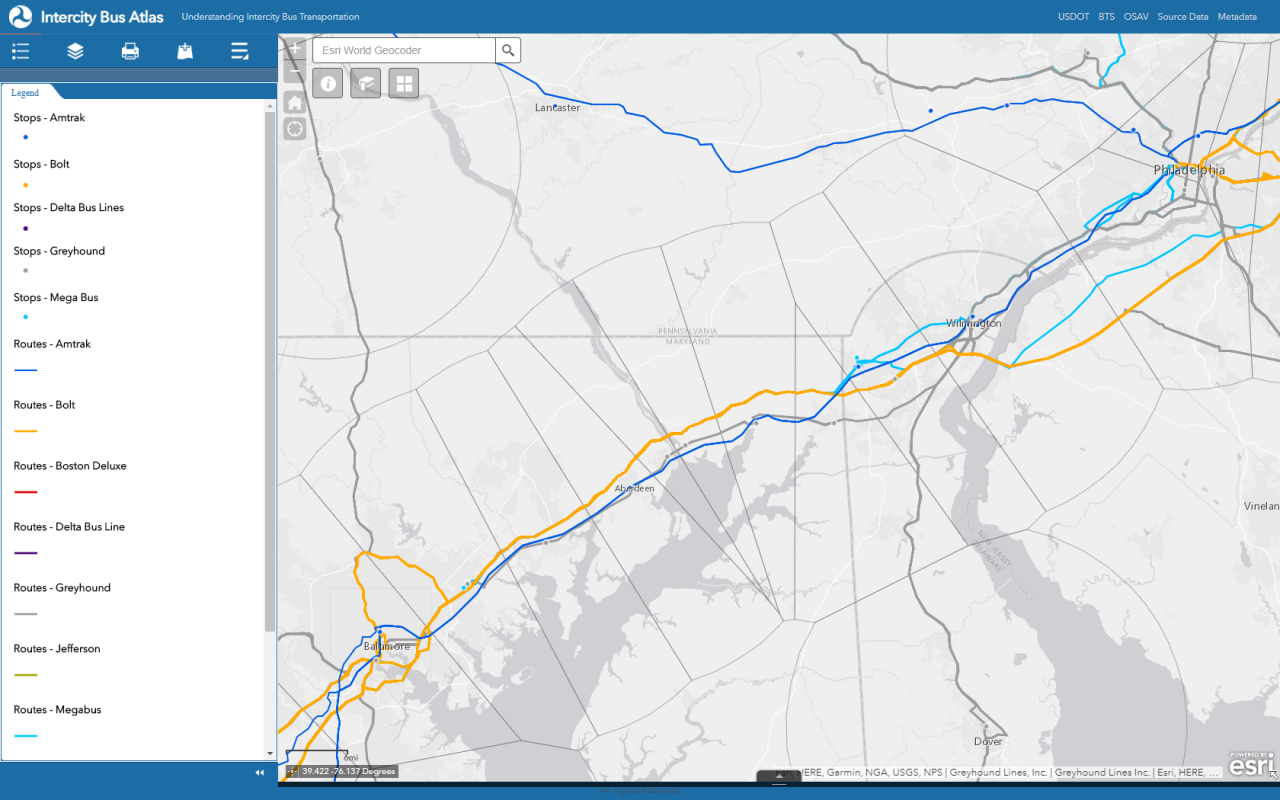 The Intercity Bus Atlas (ICBA) is a mapping application which features scheduled intercity bus service data.  The source data, supplied by participating North American bus service providers, are published compliant to the General Transit Feed Specification (GTFS), which includes operational information about stops, routes, trips, schedules, fares, and transfers.  The Bureau of Transportations Statistics collects the data from various provider websites, compiles them into a single, geospatially enabled database, and then publishes them for research, analysis, and planning.
The data are licensed under version 4.0 of the Creative Commons, Attribution - Non-Commercial International License (CC BY NC 4.0). Further Terms of Use include:
The data are not fit for trip planning, scheduling, navigation, real-time, or near-real-time, use by passengers, transportation operators, service providers, or transportation planners.
Using the data for research, analysis, and planning is permitted;
All other uses of the data is prohibited; and
Substantive material alterations are not permitted; and
BTS offers the data as map services, which are consumable by web-based mapping applications, and as downloadable datasets that are available from the Bureau of Transportation Statistics' Data Catalog.
Updated:
Friday, September 28, 2018