Date: Wednesday, April 10, 2019
The Freight Transportation Services Index (TSI), which is based on the amount of freight carried by the for-hire transportation industry, fell 0.5 percent in February from January, falling after a one month increase. For the 12 months ending in February 2019, the index rose 3.2 percent compared to 6.7 percent for the previous 12-month period (Table 4).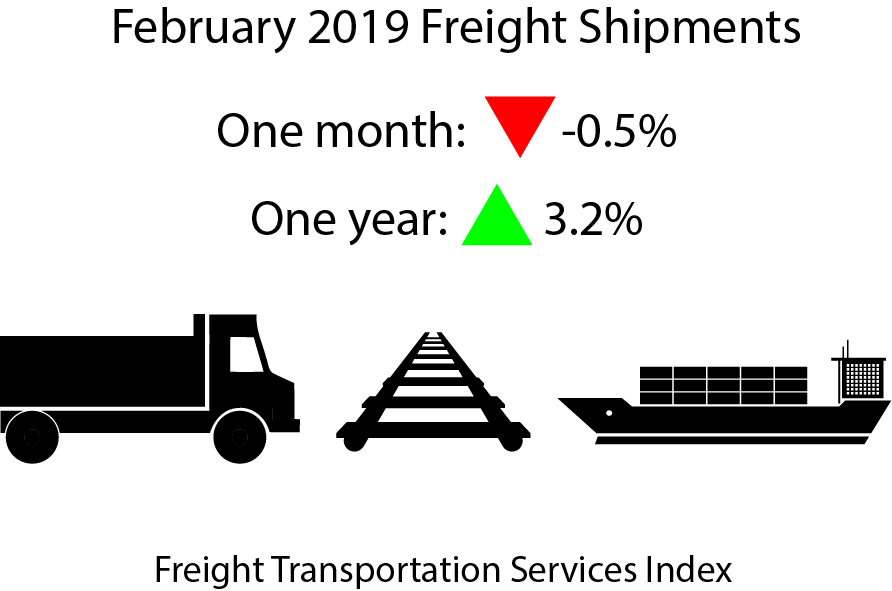 The level of for-hire freight shipments in February measured by the Freight TSI (136.9) was 1.1 percent below the all-time high level of 138.4 in November 2018 (Table 2A). BTS' TSI records begin in 2000. See historical TSI data.
Updated:
Wednesday, April 10, 2019