June 2019 Freight Transportation Services Index (TSI)
Wednesday, August 14, 2019
Date: Wednesday, August 14, 2019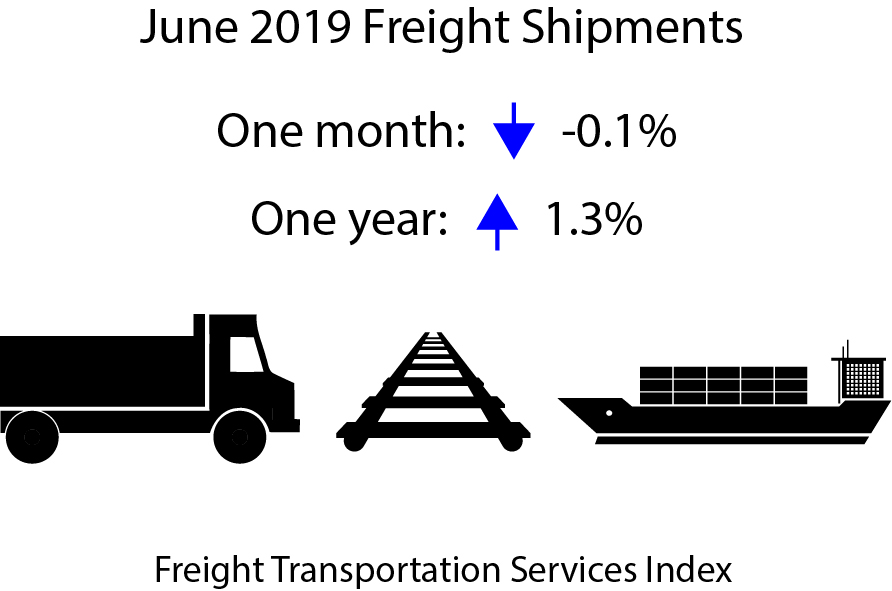 The Freight Transportation Services Index (TSI), which is based on the amount of freight carried by the for-hire transportation industry, fell 0.1% in June from revised May, falling for the second consecutive month, according to the U.S. Department of Transportation's Bureau of Transportation Statistics' (BTS). From June 2018 to June 2019, the index rose 1.3% compared to a rise of 8.9% for the previous year (Tables 1, 2, and 2A).
The May index was revised to 138.1 from 135.4 in last month's release.
The level of for-hire freight shipments in June measured by the Freight TSI (138.0) was 0.5% below the all-time high level of 138.7 in November 2018 (Table 2A). BTS' TSI records begin in 2000. See historical TSI data.